Huba de Graaff about->
download bio
teaching and lecturing ->
about the organization
agenda
works
press

John Cage: "I can't understand why people are frightened of new ideas.
 I'm frightened of the old ones."



Making music is expressing physical emotion.
I started writing  opera's for 'living' and moving loudspeakers:
I invented these 'loudspeakeroperas' in which the loudspeakers, like all sound-producing animals and musicians, are also moving while sound-producing.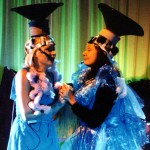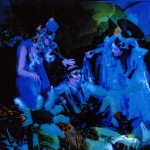 Hephaistos (1996) – an opera for several robot-animal-speakers,
and Lautsprecher Arnolt, in 2004: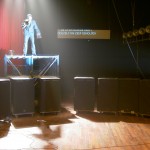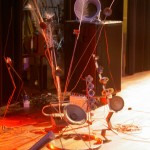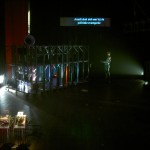 In 'Lautsprecher Arnolt', (Erik-Ward Geerlings: libretto, Bart Visser: speaker-installations) we presented the moving and rotating loudspeakers on stage really as music-theatrical performers.


But why do people sing? Singing is pretty weird.

But of course: mankind started with singing.
Much later in the evolution we became able to talk.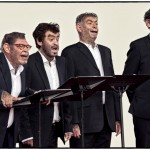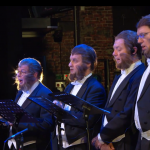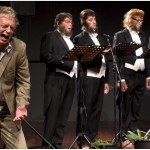 In 'Apera' I did audio research on singing monkeys. (Yes, monkeys do sing.)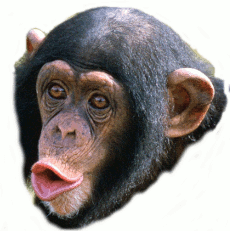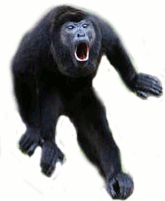 Why does anybody starts to sing?

In 'Pornopera', directed by Sanne van Rijn, I continued investigating the 'art of singing'.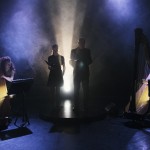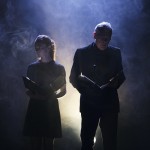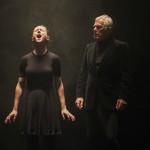 Before you start singing, just before the vocal chords are perfectly closed,
there is always a tiny bit of moaning and groaning, inhalation etc..
While normally the orgasm lasts about 1,5 minute, in 'Pornopera' it takes one hour moaning and groaning,
before the real 'singing' starts.
My music has never been polished, I'm not afraid of new sounds or new ways of presenting music, acoustic as well as electronic, dramatic and theatrical.
Turning around the perspective always works surprisingly illuminating.

I've given many concerts and lectures in the Netherlands and abroad with projects, opera's and other experiments, for instance a TED-talk about singing monkeys.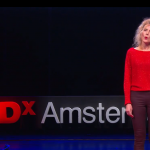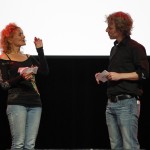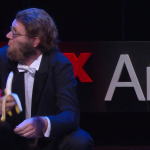 I studied Sonology in Utrecht and composition at the Royal Conservatory in The Hague with Dick Raaymakers, Louis Andriessen, Fredric Rzewski and Gilius van Bergeijk.
I frequent the KonCon as a guest-teacher and mentor.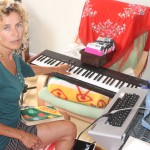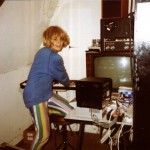 In the 80's I played in dutch bands as Transister with RJ Stips, the Tapes, Special Thanx.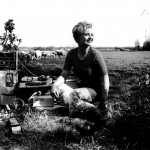 To create a music-performance, music-theatre, you have to work together with many people from all disciplines.
Cooperation is essential for my work, I always work together with musicians, actors, directors, authors, etc.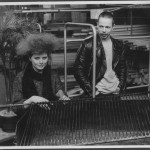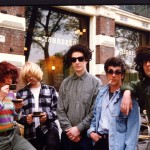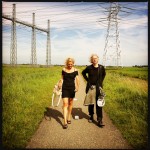 I organized concert-series with Arthur Sauer (Pokon, Kroko, Haagse KoKodagen).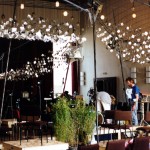 From the early 90's I did several projects for live-electronics : Corenicken – : computer-controlled moving loudspeakers, computerviolin, a tin-dress : Japon Fuzz, 'Studie voor piezogrids' for 768 piezokeramic elements above the audience.
In 2017 I presented Liebesleid – a gym-performance,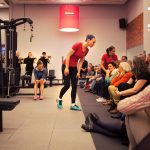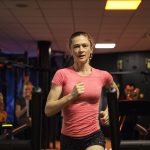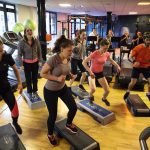 about singing and moving together, at the same time,
and also in '17 The Naked Shit Songs :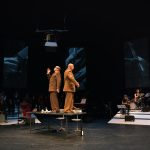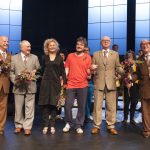 about : going back from speech to singing, a complete sung television interview.
From 2004-2014 I worked together with Erik-Ward Geerlings & Bart Visser.
From 2016 I still work with the author Erik-Ward Geerlings,
Britt Verstegen, Jasper Hupkens: production, & Lonneke van Eden : publicity.
The Stichting WILco is supporting all of Huba de Graaff's projects.
Bowie Verschuuren (photography) and Emmy Visser (design).

download bio
all works
agenda
about the organization (stichting wilco)

Composer Huba de Graaff gives composition lessons, mentorship and advice to aspiring creative people of any age at her studio in Amsterdam. She also  regularly gives lectures and public presentations at universities, music schools, conservatoriums and festivals around the world. If you would like to book her or you seek composition lessons or become a student you can email her directly at info@hubadegraaff.com