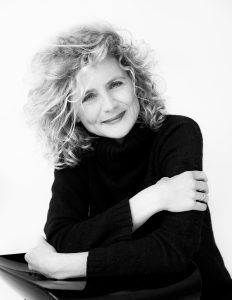 photograph by Hanna Hachula
download bio
works
agenda
about the organization

on microphones and loudspeakers – by Cathy van Eck
about TheNakedShitSongs by Thea Derks
John Cage: "I can't understand why people are frightened of new ideas.

I'm frightened of the old ones."



Making music is expressing physical emotion.
When someone starts to sing,
also with hands and feet,
and swinging on a branch,
ooh ooh ahh ahh,
or takes a stick and beats,
and stomps with it,
he makes music.
Sound is inextricably linked with movement.
Because a loudspeaker is the only 'instrument' capable of reproducing electronic sound,
I invented the 'loudspeakeropera' in which the loudspeakers, like all sound-producing animals and musicians, are moving while sound-producing.

I wrote 2 opera's for 'living' loudspeakers: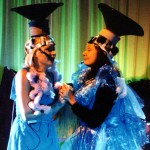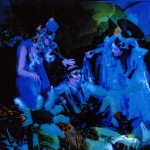 Hephaistos (1996) – an opera for several robot-animal-speakers,
and Lautsprecher Arnolt, in 2004: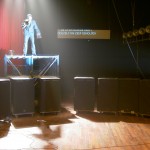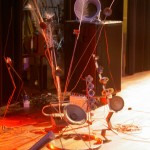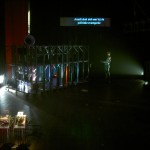 In 'Lautsprecher Arnolt', (Erik-Ward Geerlings: libretto, Bart Visser: speaker-installations) we presented the moving and rotating loudspeakers on stage really as music-theatrical performers.


I'm fascinated by these natural concepts of making sound and music.

First there was singing. Much later in evolution men became able to talk.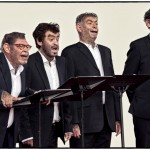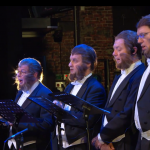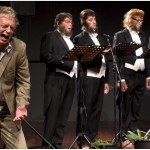 In 'Apera' I investigated the phenomena 'singing' vs speech, which resulted in doing audio research on singing monkeys. (Yes, monkeys do sing.)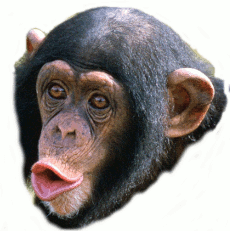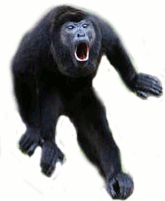 But singing, especially opera-singing, is very weird.
Why does anybody starts to sing?
Why are we talking so much?
The police one night in Amsterdam received a report that "terrifying screams" came from a house. When officers heard the screaming, they forced the door to open. It soon became apparent that there was a misunderstanding. The man was listening to music with headphones on while he sang with an opera.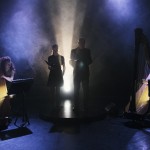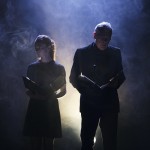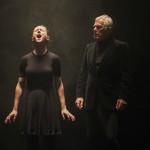 In 'Pornopera', directed by Sanne van Rijn, I continued investigating the 'art of singing'.
Before you start singing, just before the vocal chords are perfectly closed,
there is always a tiny bit of moaning and groaning, inhalation etc..
While normally the orgasm lasts about 1,5 minute, in 'Pornopera' it takes one hour moaning and groaning,
before the real 'singing' starts.
My music has never been polished, I'm not afraid of new sounds or new ways of presenting music, acoustic as well as electronic, dramatic and theatrical.
Turning around the perspective always works surprisingly illuminating.
Each stroke a blow, and a mosquito as a flying jet.
I've given many concerts and lectures in the Netherlands and abroad with projects, opera's and other experiments, for instance a TED-talk about singing monkeys.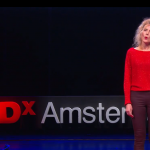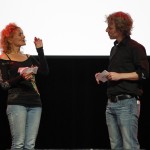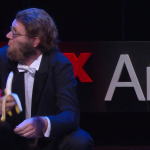 I studied Sonology in Utrecht and composition at the Royal Conservatory in The Hague with Dick Raaymakers, Louis Andriessen, Fredric Rzewski and Gilius van Bergeijk.
And in '16 I frequented the KonCon anew, as a guest-teacher for one semester.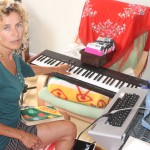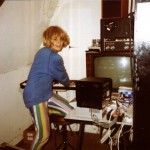 I played in the 80's in dutch bands as Transister with RJ Stips, the Tapes, Special Thanx.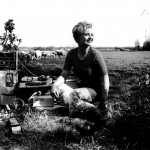 To make music-theatre you need to work together with many people from all disciplines.
Cooperation is essential for my work, I always work together with musicians, actors, directors, authors, etc.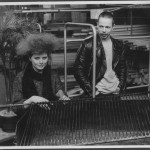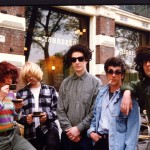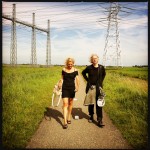 I organised concert-series with Arthur Sauer (Pokon, Kroko, Haagse KoKodagen).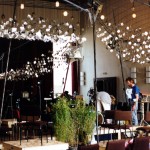 From the early 90's I did several projects for live-electronics : Corenicken – : computer-controlled moving loudspeakers, computerviolin, a tin-dress : Japon Fuzz, 'Studie voor piezogrids' for 768 piezokeramic elements above the audience.
This spring I will present 2 premières:
Liebesleid, about training while making music, at the local gym,
and:
The Naked Shit Songs – a retropera,
about going back from speech to singing: a completely sung interview
From 2004-2014 I worked together with Erik-Ward Geerlings & Bart Visser.
From 2016 I still work with the author Erik-Ward Geerlings,
Britt Verstegen, Geertje Spaan and Jasper Hupkens: production.
The Stichting WILco is supporting all of Huba de Graaff's projects.
Bowie Verschuuren (photography) and Emmy Visser (design).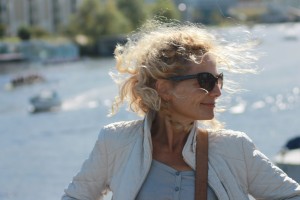 download bio
all works
agenda
about the organization (stichting wilco)