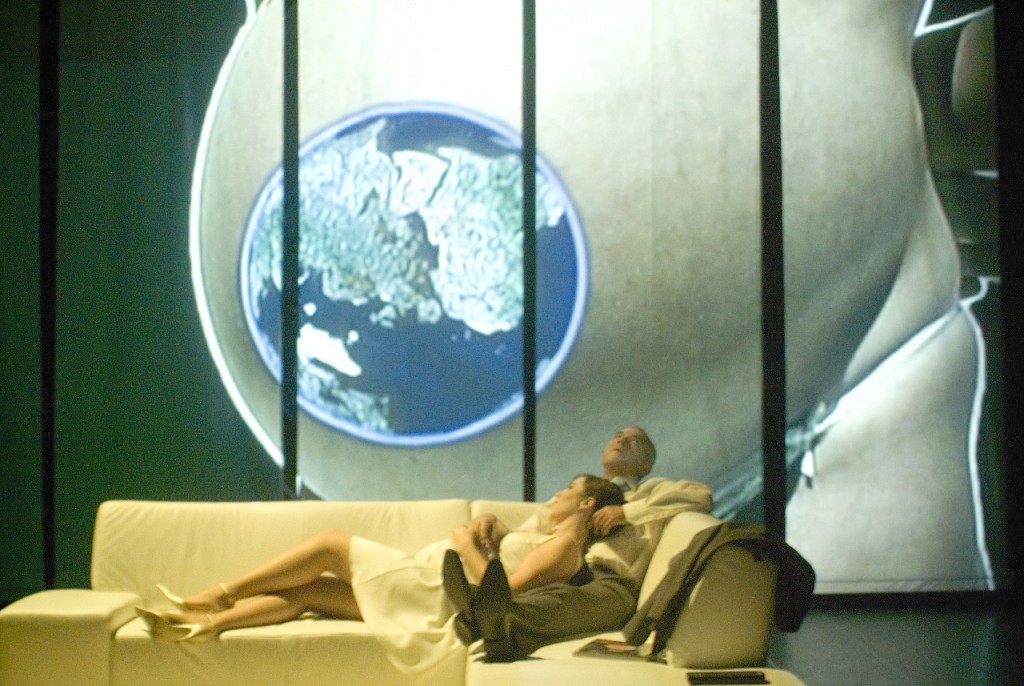 With ->
What ->
When/Where ->
Media ->
Press ->
With:
Hans Dagelet / Jan Elbertse
Caroline Cartens /Else Linde Buitenhuis
recorded: Rotterdams Philharmonisch o.l.v. Ivan Meylemans
recorded: Orkest De Volharding o.l.v. Otto Tausk
recorded : Susanne van Els – Ernestine Stoop – Ainhoa Miranda
recorded voices : Karin Jönsthövel, Job Hubatka, Neel van der Elst en Chiel Meijering
compositie: Huba de Graaff
libretto/regie: Erik- Ward Geerlings
video/concept/installaties: Bart Visser
licht: Ate Jan van Kampen
geluid: Rob Lijten
What:
De Dood van Poppaea


"In a strictly organized period of seventy minutes the makers show us that anything can become the object of randomness and powerplay, be it the wellfare of the entire world or the fate of a pregnant belly." ( 'De Volkskrant')




"

This special musical project is original, complex and at the same time very precisely executed. The column with white loudspeakers on which several mouths are being projected is especially attractive. At the same time, due to the modern style and libretto, this classic drama successfuly comments on current political matters."(' Algemeen Dagblad.') 
Composer Huba de Graaff wrote an opera about the Roman emperor Nero and his wife Poppaea. Nero (played by the well known actor Hans Dagelet) is pictured as the emperor of the media. Always surrounded by camera's, he struggles to separate his personal life from his public life. Nevertheless his pregnant wife Poppaea (lyrical soprano Caroline Cartens) challenges him to do this very thing. This leads to powerstruggles whereby the innocent life in her belly is at stake.
We hear the Rotterdam Philharmonic Orchestra playing in dolby surround mode while on stage the musicians appear on tv screens. A brillant idea whereby the combination of music, visuals and acting produce an impressive and slightly disorienting result. We discern traces of Monteverdi that readily melt into the electronic soundscapes of the composer.
Media:
When/Where:
Première: 28 mei 2006 Rotterdamse Schouwburg
Speellijst reprise 2012:
21 april 2012 Ostade Theater, Amsterdam
26 april 2012 Concordia, Enschede
18 mei 2012 Korzo Theater, Den Haag
23 mei 2012 Schouwburg Arnhem
24 mei 2012 Toneelschuur, Haarlem
25 mei 2012 Theater Odeon, Zwolle
26 mei 2012 Grand Theatre, Groningen
29 mei 2012 Rotterdamse Schouwburg (Operdadagen)
Press: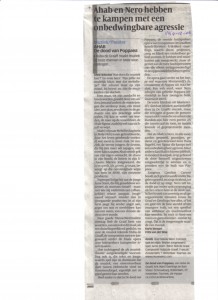 Gemaakt met steun van Gemeente Rotterdam Dienst Kunst en Cultuur, Fonds Podiumkunsten (voorheen Fonds voor Amateurkunst en Podiumkunsten), Fonds voor de Scheppende Toonkunst, ThuisKopie Fonds en Productiehuis Rotterdam.