Amsterdam/Belgrade 2011
duo Loncar/Pavlovic
and Willem de Wolf as Nicola Tesla

Huba de Graaff – compositie & opnames
Erik-Ward Geerlings – tekst & regie
Bart Visser – installatie, beeld & regie
Sonja Loncar – piano
Andrija Pavlovic – piano
sound design : Jan Panis
vormgeving – Emmy Visser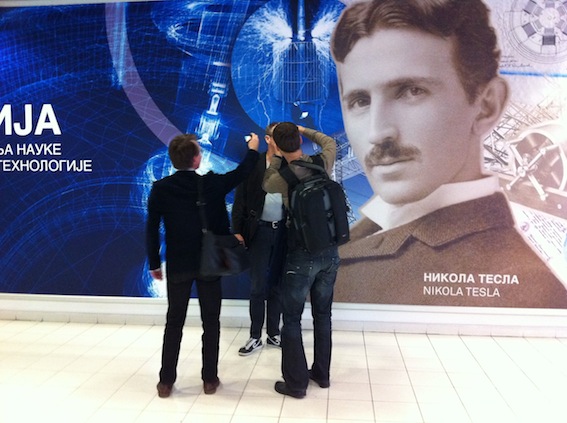 A multidisciplinair musictheatre-project about Nikola Tesla, one of the greatest scientist of mankind.
A physical struggle of actor and musicians in creating a world of imagination in sound (music and spoken text). The poetic text will be a monologue interior, recorded and reproduced. The scenery shows two electronically prepared piano's: a kind of 19th century experiment with lots of wires.
'TESLA' is about the impotence of really controlling the material world. Even now, when lots of Tesla's dreams have come true, it is about the friction of material vs the utopian wireless access of free information for everyone. About dreams vs reality.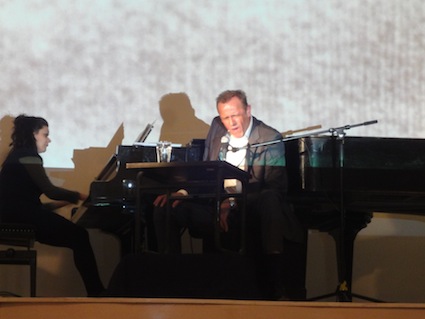 Tesla was realized in april/may 2011 in Belgrade and Amsterdam
een CO-productie met LPduo